Upload and Convert MP4 Videos to MP3 Online for Free
MP4 to MP3 Online Converting Tool
Online audio converters
are fun to use because they let you take out the best part of a video — the audio clip. Users upload their videos directly into the online audio converter and wait for the conversion to finish. On finishing the audio conversion, the output file is downloaded from the link and used as a regular MP3 file. Online audio converters are made for direct usage, and they cannot be used without the internet. However, you should be cautious of insecure sites that violate the privacy of data and provide the Malware affected audio files to the users.
Tutorial for Using MP4 to MP3 Online Converter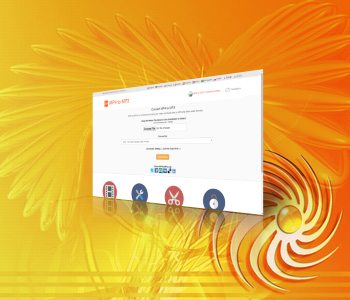 A search of a reliable online MP4 to MP3 audio converter often leads to disappointment. Most of the online tools do not provide high-quality conversion. But you can use the MP4 to the MP3 audio converter at mp4tomp3.org for 320 KBPS audio clips. This excellent audio converter can be used free of charge. Here is the 4-step tutorial for using the MP4 to MP3 audio converter.


1- Upload MP4 Video for MP3 Audio Conversion
Go to
MP4toMP3.org
and use the Choose File big button for uploading an MP4 file. Videos can also be uploaded by dragging them to the file box. Successfully uploaded media files can be seen in the file box.
2- Selection of the Output Format for MP3 audio clips
You can select the output format for the converted version of the audio files from the "Convert to" bar. For getting audio clips in MP3, select the MP3-most Popular Audio Format.
3- Selection of Advanced Setting
Advanced Setting has the options for bitrate, sampling rate, and audio channels. By default, you would get your audios converted at 192KBPS. For HD conversion, define the bitrate value to 320KBPS. You can also set the audio channels and sampling rate for more customization of your audios.
Furthermore, Audio Cutter can be used to trim the unwanted segments from the output MP3 file. Audio Cutter precisely trims the audio files by the provided starting and ending time.
4- Begin Audio Conversion
Hit the Convert Now yellow button to kick-start the audio conversion of the uploaded video. You can track the green-colored bar to check the progress of your task. Finally, click on the Download the Converted File to receive the converted MP3 audio clip.
Note: The conversion process may take up a few minutes as per the length of the uploaded video.
Or you can download the Desktop Version to convert MP4 to MP3 in Bulk:
Download Desktop Version (11 MB)